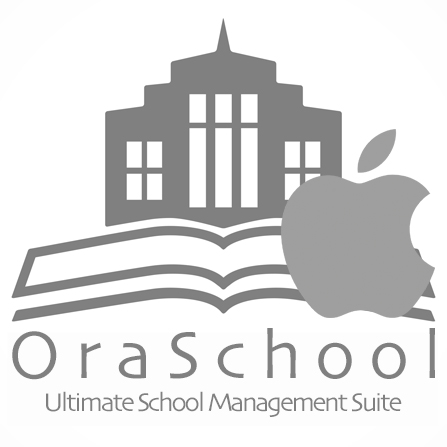 Add to cart
Need Purchase Assistance
Presales & Customizations Request
Interested in partnership
Support Center
Product Documentation
OraSchool iOS
Add the mobility to your school by taking the benifits of OraSchool iOS App.
OraSchool iOS works with OraSchool standard to make your online management system easily to be accessed enywhere through iPhone mobile devices. Built with Native Swift.
Pricing
| License Type | License Description | 6-Months Support | 12-Months Support |
| --- | --- | --- | --- |
| Regular License | Use, by you or one client, in a single end product which end users are not charged for | $50 Add to cart | $65 Add to cart |
| Extended License | Use, by you or one client, in a single end product which end users can be charged for | $275 Add to cart | $350 Add to cart |
Demo
Administrators

Username : admin
Password : admin123

Teachers

username : teacher
password : teacher123

Students

username : student
password : student123

Parents

username : parent
password : parent123

Accountants

username : account
password : account123
Related Services
Custom modifications
Get custom modification based on your custom needs
To get this product you must have OraSchool purchase code
Request Now
Main Features / Modules
Native Swift
Built with Native Swift Language
Low (RAM & CPU) usage
OraSchool iOS optimized to use low resources from your iOS device
Syncronize with OraSchool standard
OraSchool iOS syncronize with OraSchool standard web app.
PUSH Notifications
Support PUSH Notifications to users from OraSchool Standard
Users Mobility
Admins, Students, Teachers & Parents account mobility
Attendance
Ateendacne for staff & students
Statis Pages
View static pages content through mobile app
News & Events
View news & events of your school and send mobile notifications for users
Calendar
List events, news, exams & online exams on calendar
Assignments
List Assignment files and student answers to it
Books Library
List books in the library
Media Center
View media center images, youtube & vime videos
Study Material
List study material & download them to your phone
Payments
View students payments and send notification when new payment is pending
Classes & Sections
Slasses & subjects List and view their schedule
Class Schedule
List classes schedule/routine for each class
Exams
List exams, Grade levels & Marksheet.
Online Exams
List online exams and students marks.